Upcoming 2023:
Tuesday 18 July 2023, 15.00 PST, online
North Bay Poetics featured poet, prose poetry
Online session talking about prose poetry, process and I'll be reading a few poems.
Open mic session to include Welsh poets Lesley James @feetpetite, and Kath Hill.
Thursday 20 July 2023, 19.00 
Voices on the Bridge, run by Rob Cullen will be hosting a poetry night at Clwb y Bont in Pontypridd, starting at 8pm.
I'll be reading alongside Mike Jenkins, Pete Akinwunmi, Sion Tomos Owen, Nick McGaughey, Mary Kaye, Leigh Manley, Ben Wildsmith & Rob Cullen
---
Past events 2022 / 2023:
Wednesday 14 June 2023
Ye Olde Murenger Poetry Night, Newport - headliner  - Wednesday 14 June 2023, 7.30pm.
Regular Poetry Night, at a 19th Century pub. Plus open mic sign up on the night.
Tuesday 31 January 2023
Poetry workshops for Year 4 pupils - Rhiwbeina Primary School
Saturday 22th October 2022
As part of Cardiff Writers Circle 75th celebrations, I ran a very productive 3 hour 'Getting into Print' in person workshop at Cardiff Central Library, supported by Literature Wales.
Sunday 24th September 2022, online
Sound Walk Stories Sunday: 'Write About Walking' showcase
I'm was delighted to read at this online event, hosted by the Museum of Walking, and the attentive Jake Morris-Campbell. I was one of 12 shortlisted authors of the walk · listen · create / Sound Walk September writing competition, six poetry, six prose. 
Cheryl Markosky was annouced as the prose winner, and Tony Horitz as the poetry winner - both taking up residences with Walk.Listen.Create for 22/23.
I was announced as the runner up for poetry, with my poem 'Returning', which was beautifully illustrated by Alban Low. 
 Saturday 10th September 2022
Geopoetics Wales - Geopoetic Adventures - Snowdonia – open access. 
On Saturday 10th September 2022, The Scottish Centre for Geopoetics hosted a dayout for poets and artists with Marika Gates, a geologist working for the Coal Authority, as our expert guide. 
Highlights of the day to be published in issue #12 and #13 of the Scottish Centre for Geopoetics magazine Stravaig.
Friday 2nd September 2022, online 4-5pm
Talking Place: a symposium, online panel session titled 'Green Spaces and Ordinary Folk' alongside Sarah Jasmon and Hayley Flynn. I presenting my paper on urban micro-navigation, a critique on nature writing that focusing on endless vistas and time allocation. Pilgrimages need not be days or weeks, or hundreds of miles in duration - they can micro in nature, repetative, local - place still calls.
Image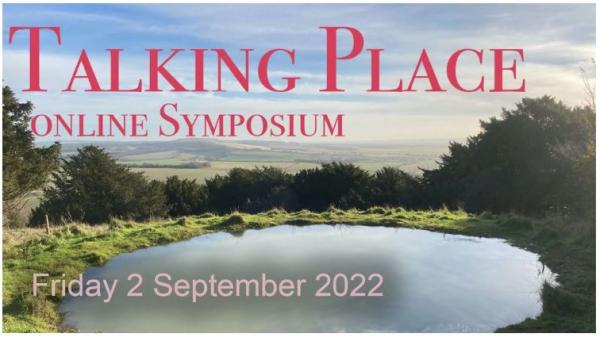 ---------